Folia, the journalistic medium for, about (and by) students, teachers and employees of the University of Amsterdam (UvA) published an article about AI researchers becoming entrepreneurs. Kepler Vision Technologies founder and CEO Harro Stokman has been interviewed. Read the Dutch artilce below.
Door Femke van Lonkhuizen,22 maart, 2021
UvA-spinoff Kepler Vision van Harro Stokman gebruikt kunstmatige intelligentie om het werk van verpleegkundigen in bejaardentehuizen minder stressvol te maken. De software kan zien wanneer iemand zich fysiek in ongewenste situatie bevindt en hulp nodig heeft. De wereld van kunstmatige intelligentie zit voor Stokman vol uitdagingen en is erg fascinerend. 'Dat een apparaat intelligentie vertoont, vind ik gewoon heel bijzonder.'
Wat kan de technologie van Kepler Vision?
'Stel je voor dat een oudere mevrouw in een verzorgingstehuis in de nacht naar het toilet gaat en niet meer overeind komt. Onze software herkent dat ze niet meer naar buiten komt, en stuurt na twintig minuten een signaal uit naar een verpleger. Zo kan de mevrouw meteen geholpen worden. Zorgmedewerkers krijgen dus snel een melding op hun telefoon als er ergens iets misgaat. Daarnaast maakt onze software ook rapporten, met bijvoorbeeld de tijden dat de bejaarden naar bed gaan. Deze komen 's ochtends beschikbaar. Dit verlicht de zorgmedewerkers omdat zij dit dan niet hoeven te schrijven. Vooral in deze tijd, met een coronapandemie, is dit extra nodig.'
Hoe is het idee voor Kepler Vision ontstaan?
'Voordat ik Kepler Vision oprichtte, heb ik voor andere spinoff-bedrijven van de UvA gewerkt. Deze bedrijven waren bezig met het herkennen van objecten doormiddel van kunstmatige intelligentie. De techniek ontwikkelt zich in een sneltreinvaart, waardoor er nu human activity recognition bestaat. Toen ben ik gaan denken, wat kan ik hiermee? Je kunt zelfrijdende auto's maken die herkennen wat een voetganger of fietsers van plan is, je kunt er beveiligingsapparatuur mee maken of je kunt het toepassen in de zorg. In die laatste zag ik een grote business opportunity, want Nederland heeft echt handen te kort in de zorg.'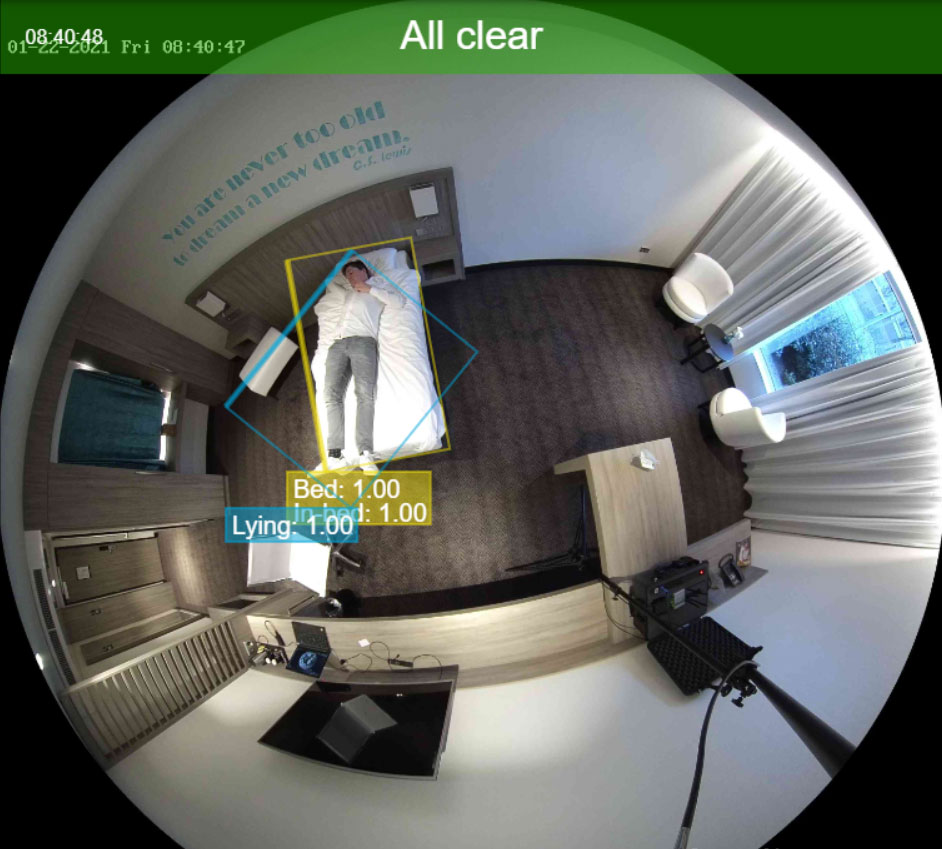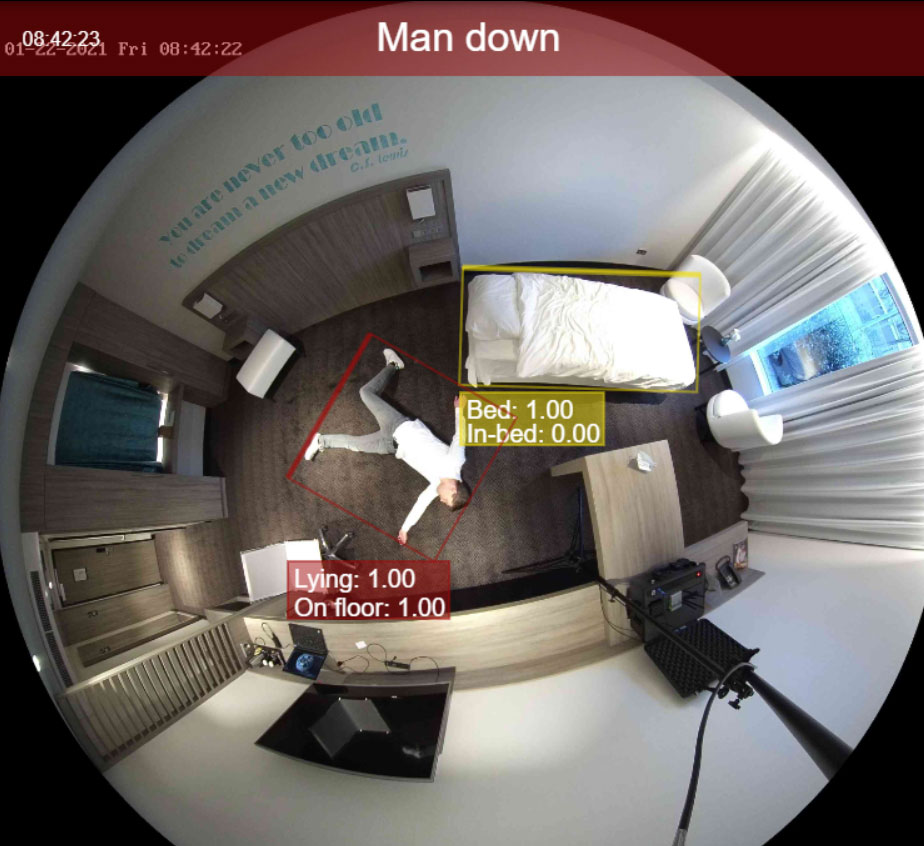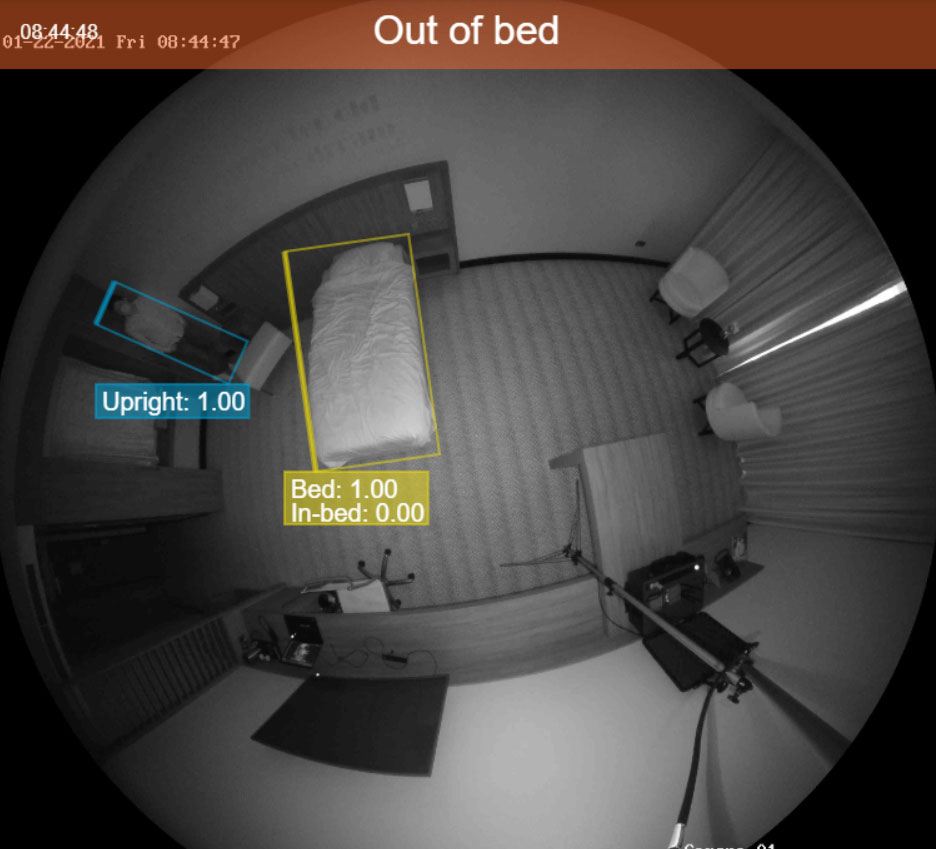 Hoe wordt er gereageerd op deze nieuwe technologie?
'Veel mensen vonden het in het begin wel een beetje raar, maar iedereen begreep ook dat er een oplossing moest komen voor het tekort aan zorgpersoneel. De ouderen in de verzorgingstehuizen reageerden eigenlijk heel goed. De camera's hingen er al. Normaal gesproken zaten er de hele nacht mensen mee te kijken, of kwam er drie keer per nacht een zorgmedewerker in de kamer langs. Onze methode geeft veel meer privacy, omdat alleen de software meekijkt en er geen mensen meer aan te pas komen.'
Je bent gepromoveerd aan de UvA, waarom ben je toch het bedrijfsleven in gegaan?
'Ik denk dat ik een ondernemer ben. Ik vind het interessant om een bedrijf op te richten dat kunstmatige intelligentie inzet, er dan een markt voor te zoeken en het succesvol te maken. Op de universiteit gaat het meer om publicaties. Dat kan ook voldoening geven, maar niet voor mij. Wel houd ik publicaties altijd goed in de gaten. Ik ga een keer per jaar naar een wetenschappelijke conferentie om te zien wat er gepubliceerd is en welke topics de meeste publicaties hebben. Ook bezoek ik veel trade shows, zoals die bijvoorbeeld wel eens in het congrescentrum Rai in Amsterdam gehouden worden. Op deze beurzen staan bedrijven met een stand. Ik vind het interessant om te zien wat anderen in mijn vakgebied doen. Alhoewel de technologie die we bij Kepler Vision gebruiken in nog veel meer markten toepasbaar is, zoals in de beveiliging of om het koopgedrag van consumenten te analyseren in winkels, blijven wij ons richten op de zorg. In deze gigantische markt liggen voor ons nog veel kansen.'
Read the full article, including other entrepreneurs here!