Hikvision Benelux, NextXS en Kepler Vision Technologies present a full stack solution at Zorg & ICT
Read the full article (in Dutch) below!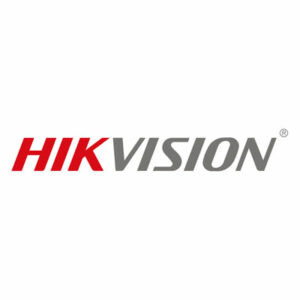 Hikvision Benelux, NextXS en Kepler Vision Technologies is tot en met 4 november in de Jaarbeurs Utrecht vertegenwoordigd op Zorg&ICT 2021. Het bedrijf presenteert daar samen met NextXS en Kepler Vision Technologies nieuwe oplossingen voor digitaal gedreven zorg.
Op stand 1.E033 worden live demonstraties vertoond van de nieuwste Hikvision-oplossingen voor de zorg. Door middel van relevante ICT-oplossingen in elke fase van de zorg voor cliënten, voor en achter de schermen, toont Hikvision hoe zijn oplossingen de gezondheidszorg kunnen helpen.
Minder werklast voor zorgmedewerkers
Zo zorgt de gezamenlijke oplossing van Kepler Vision Technologies en Hikvision voor het welzijn van de cliënt en waarschuwt deze zorgverleners direct – maar alleen wanneer dit echt nodig is. Deze oplossing verbetert de kwaliteit van de zorg en vermindert de werklast van zorgverleners met behulp van Hikvision DeepinView Fisheye camera's en Kepler Night Nurse-software. De oplossingen zijn volledig geïntegreerd om uitgebreid en objectief overzicht te geven, live video streams te analyseren en zorgpersoneel te informeren waar nodig.
Vanwege deze gezamenlijke oplossing is de kwaliteit van de ouderenzorg op dit moment voor duizenden cliënten in verschillende verzorgingscentra verbeterd, onder andere door een 40 procent vermindering van de werklast van zorgverleners 's nachts en 99 procent vermindering van onnodige alarmen.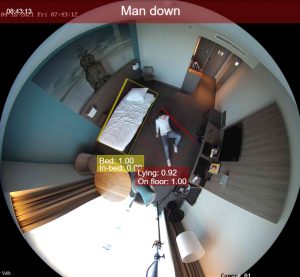 Betere werkmethodes
De gezamenlijke oplossing van NextXS en Hikvision zorgt voor een betere werkmethode voor in de gezondheidszorg. Deze oplossing biedt een efficiënte manier voor zorgmedewerkers om cliënten in de gaten te houden zonder het lopen van tijdrovende 'rondes'. Hiervoor zorgt de combinatie van de NextXS-beheeromgeving met de slimme sensor van Hikvision. De oplossingen verbinden één of meer IoT-platformen met de NextXS-beheeromgeving en Hikvision camera's als 'slimme sensoren'. Zodra een zorgmedewerker een alarm accepteert, worden alle deuren automatisch ontgrendeld tussen de zorgmedewerker en de cliënt. Het systeem herkent de zorgmedewerker, zodat efficiëntere ondersteuning kan worden gegeven aan de cliënt.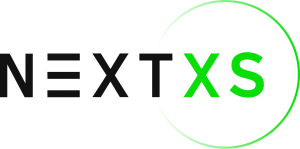 The full article also featured on beveiligingsnieuws.nl and beveiliging.nl